Hello!  Well folks, today I have a sort of guest post from my friend Becca J. Campbell.  She finds time to write great stories while raising 4 boys….I can't figure out how she does it.  The post below was written by her, and I highly recommend reading it.  After you have finished that, go check out her books.  I have been lucky enough over the years to be on the advanced reader circuit for Becca's books and this one was no exception.  I really have enjoyed everything I have read.  This series, Flawed, was a bit different, and even Becca wasn't sure I would like it, but I did!  She has some really great characters that are strong and very believable.  I highly recommend all of Becca's work!
A Short Story Companion to the Flawed Series
Today is the release for Constricted, a brand new short story related to Becca J. Campbell's Flawed series. This story coincides with the events in Empath (Flawed #1), and takes place in Logan's point of view. You'll need to read Empath first to thoroughly enjoy this story.
If you haven't already, download a free copy of Empath (links below). Read on to find out more about Constricted.
Constricted (A Flawed Short Story)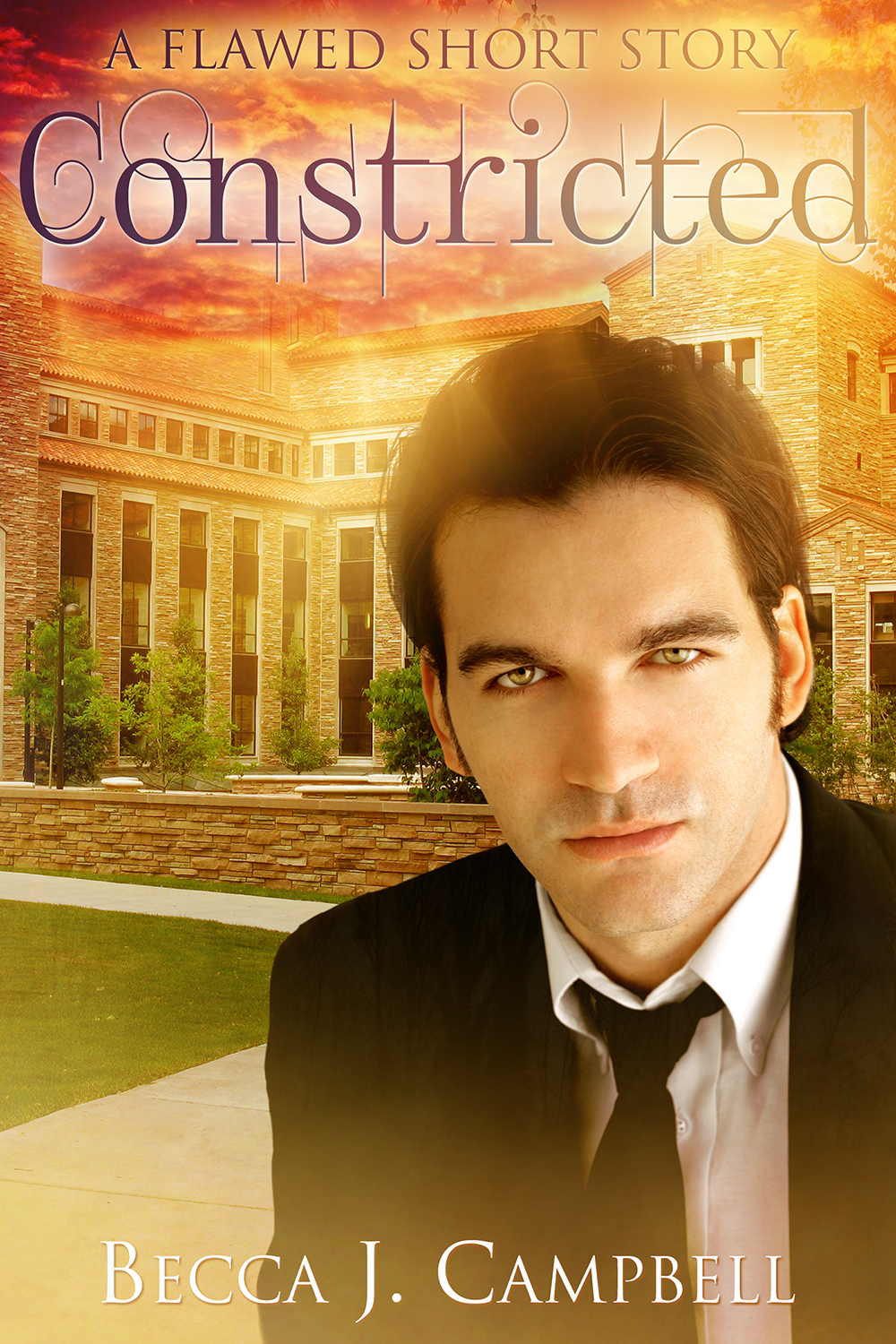 Logan's secret has been exposed. When Jade—a beautiful student at the college where he teaches—discovered the truth, he spilled the whole repulsive story. Jade's empathetic kindness flooded him with emotions he didn't know he had and isn't sure he wants to deal with. Continue reading