Death With A Vengeance E-Book!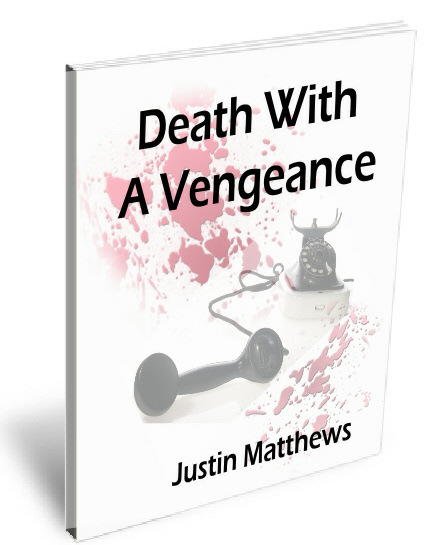 If you have been reading my Fiction Saturday series, this is the first ebook of that series!
The Complete Story nicely formatted in Easy to read.
It is available only on Amazon for now!
And if that is not enough, Carlos over at Conscious Me.com sent this rousing review:
"Death With A Vengeance starts off strong, immediately pulling you into the story.
As the main character recounts his tale, you can feel the horror
of the experience and are aching for resolution.
Justin delivers with a satisfying end to this dark story."
Thanks Carlos!